Bleu
Discover Cannes destination
TRAVELEX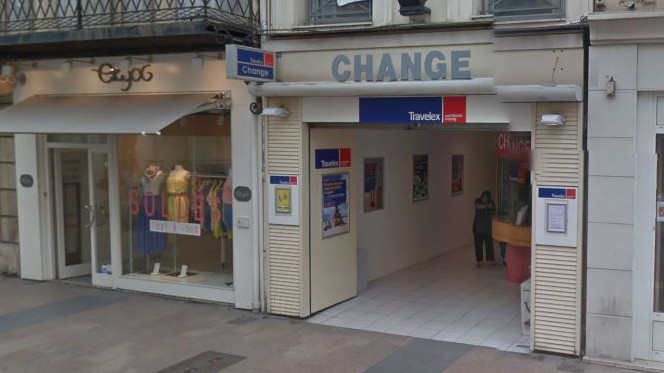 Equipements Informations
Purchase and sale of foreign currency – traveler-checks - international money transfer Western Union - cash advance on VISA, Mastercard, Diners, phone cards.

Open Monday to Friday from 9am to 6pm; Saturday from10am to 6pm (in summer from 9am to 6pm); closed Sunday; open on public holidays.
July, August, and Cannes Festival: from Monday to Saturday, from 9am to 8pm; on Sunday from 10am to 6pm.

Type bordereau:

Commerces et services

Only Cannes: no
Mail: cannes@travelex.com
Dernière mise à jour le: 02/04/2018
Prestataire, il s'agit de votre établissement ou votre activité ?
Cliquez sur ce bouton pour savoir comment mettre à jour vos informations.