DÉCOUVREZ CANNES DESTINATION
Villa les Palmes
****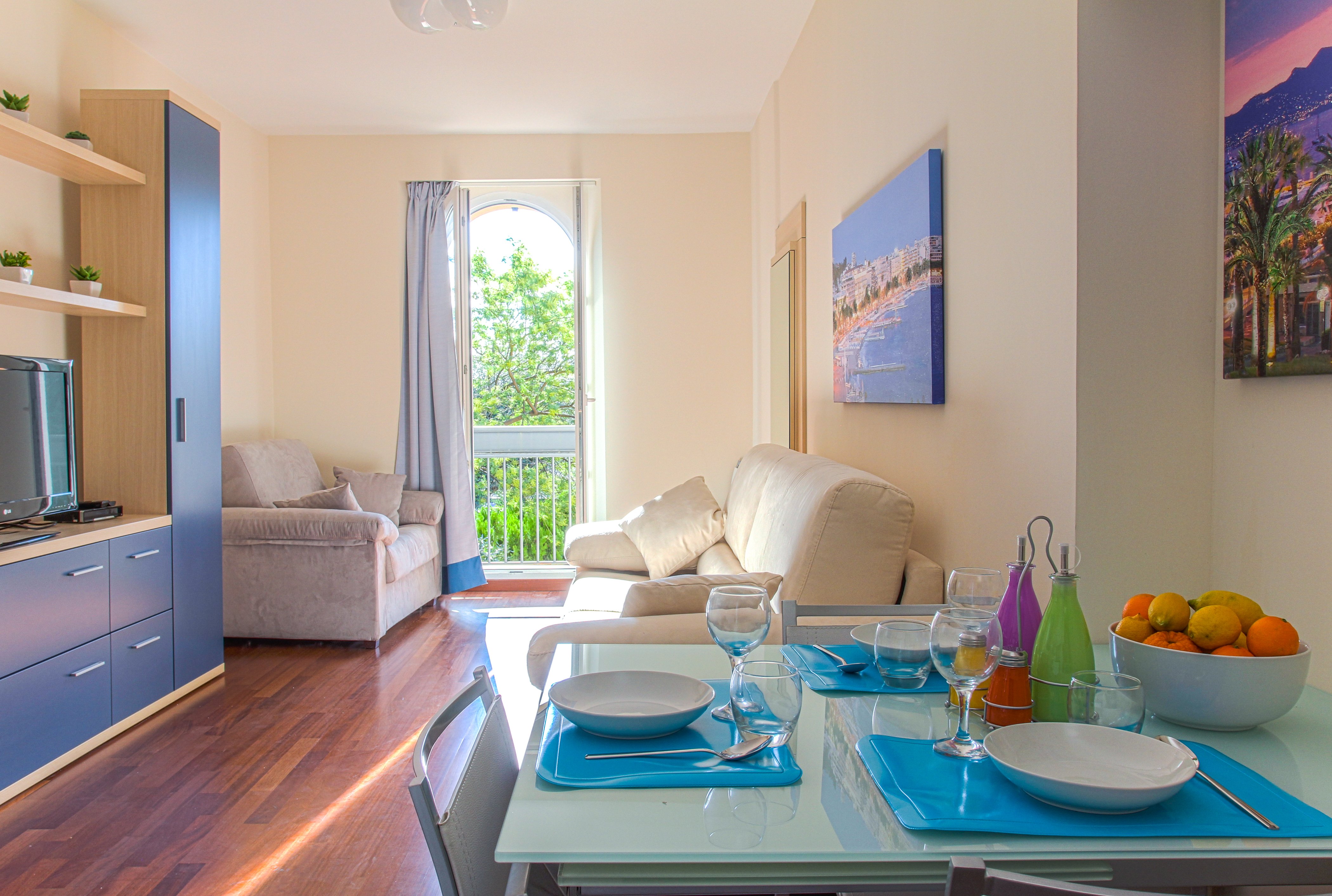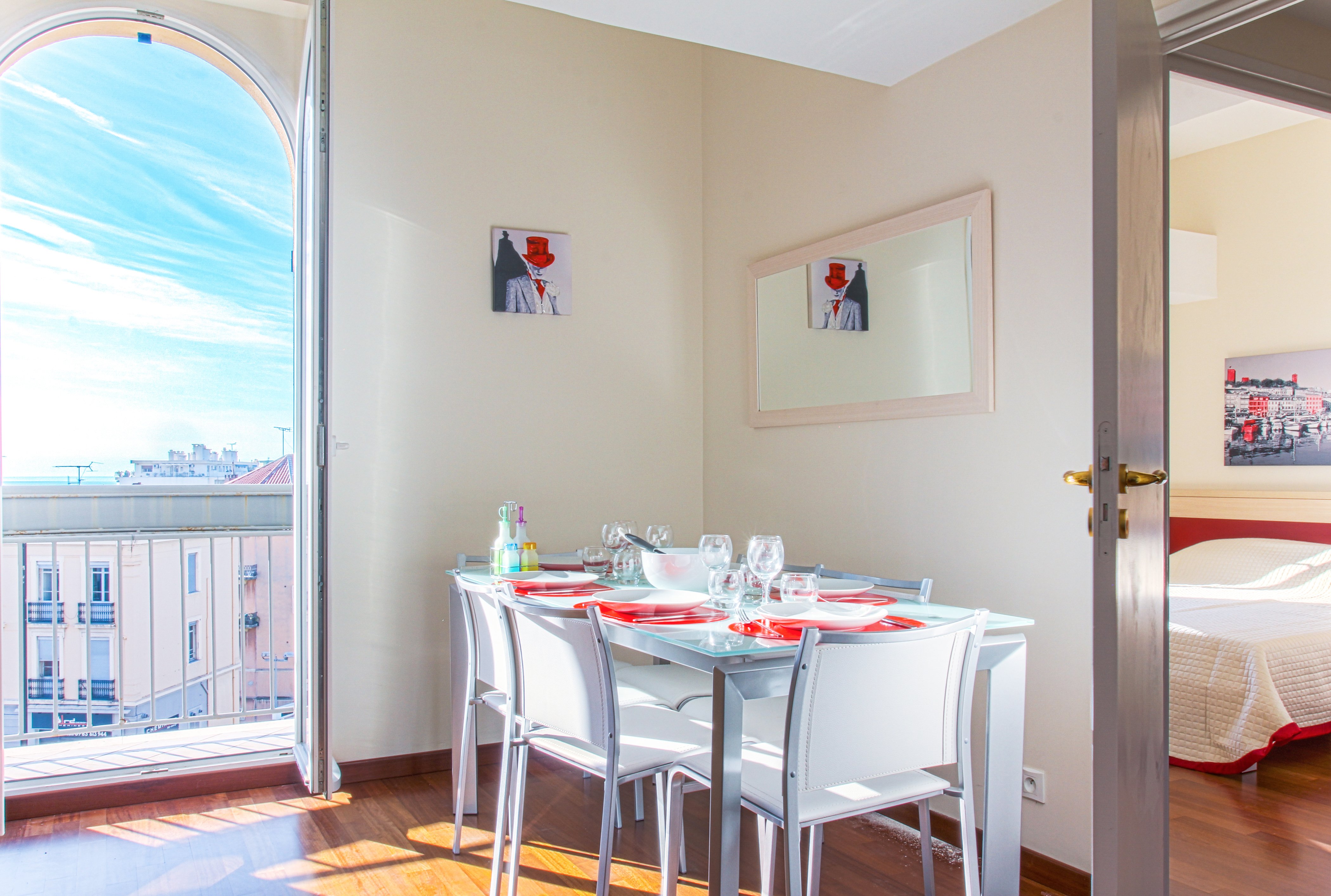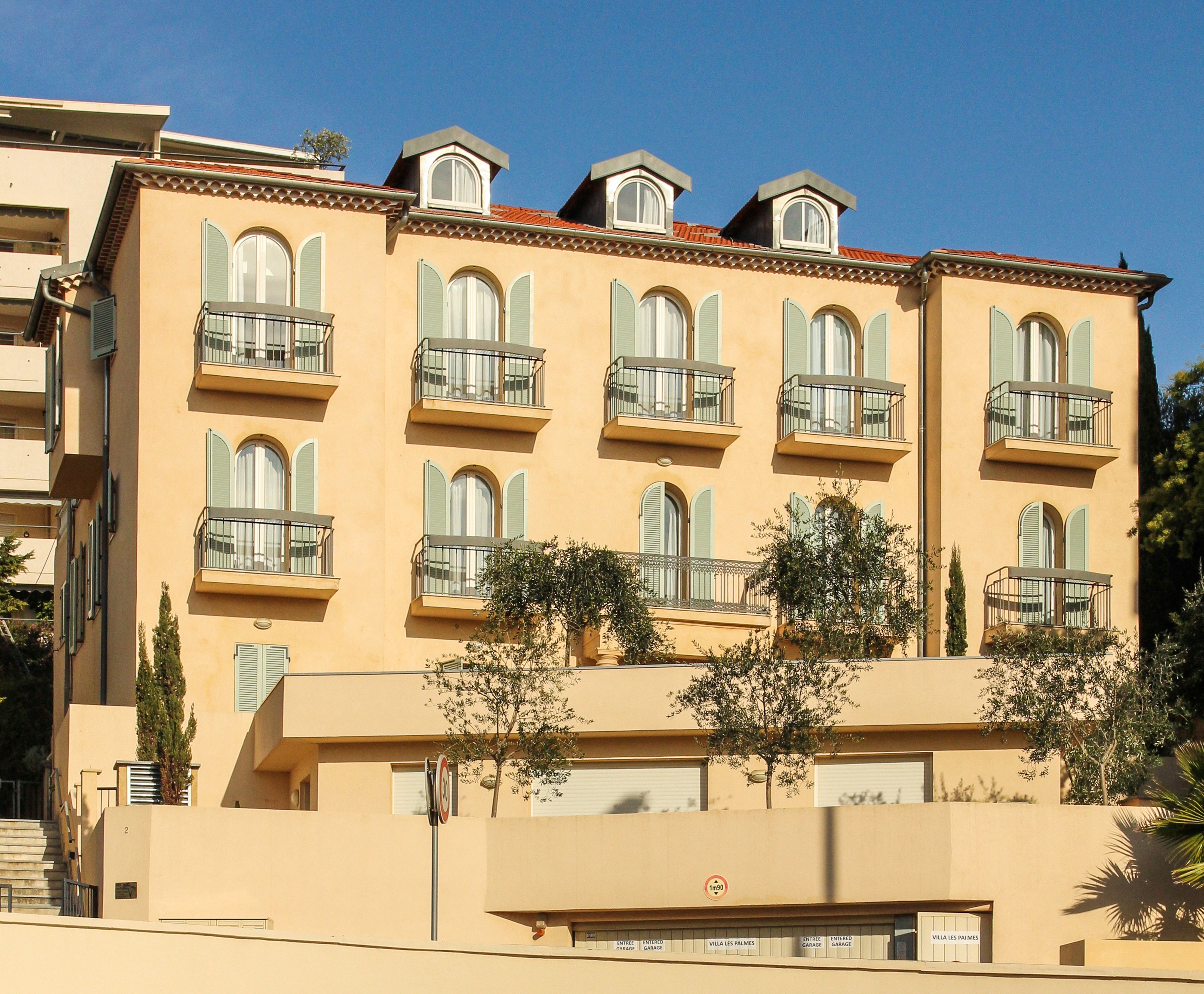 Villa les Palmes was founded with the objective of offering absolute comfort to its guests in Cannes, the jewel of the Côte d'Azur French Riviera, loved by tourists for its Film Festival and its famous Croisette.

Classified as 4 star apartments, the 15 furnished flats of the Villa les Palmes were recently renewed : They offer all the luxury that a traveler desires. With modern furnishings, the apartments are characterized by a logical arrangement of spaces and are equipped with a range of conveniences– Fully-equipped kitchen, washing machine, dishes (crockery), linen, Satellite TV, Wi-Fi - so you can relax and feel really at home in every apartment.

It is with that spirit that we renewed the Villa Palms. We wish that every guest feels comfortable.

Our apartments, studios , 2 room or 3 room apartments, are only a five minute walk from the beaches and 15 minutes from the Palais des Festivals. That's why they are not just a "pied-à-terre" where you sleep, but a real home to spend a full day, enjoying the sensation of returning home after a walk on the Croisette, having spent one lovely afternoon on the beach.
You will have all the welcome, assistance and professionalism of the agency Fit-immobilier, an agency which is strong from its experience of more than 27 years in the renting of apartments on the Côte d'Azur French Riviera. We exercise our profession with passion and are proud to be able to say that our offers always meet the expectations of our guests. For someone who wishes to stay at Villa les Palmes, it means that he represents more than a simple customer for us as it is the guest to whom we have to listen and to look after.
We are looking forward to meeting you soon at Villa les Palmes; we shall be happy to get acquainted and make all the necessary arrangements so that you will feel completely at home and not just a visitor in this wonderful city.