Vert
Discover Cannes destination
Musée du Masque de fer et du Fort Royal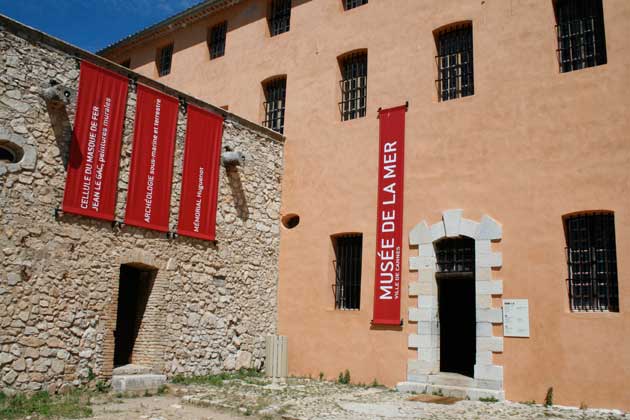 Equipements Informations
The Maritime Museum is located in the oldest part of the Fort Royal on Sainte Marguerite, a listed historical monument, overlooking the sea and surrounded by forests of pine and eucalyptus. You can explore the State prison and the cell of the Man in the Iron Mask, where the mysterious prisoner was held for eleven years, as well as murals and the underwater archaeological finds from the Roman ruins.

Landing stage: Quai Laubeuf - Fort de l'île Sainte-Marguerite
June - September 10am to 5.45pm - October - March 10.30am to
1.15pm and 2.15pm to 4.45pm - April - May 10.30am to 1.15pm and 2.15pm to 5.45pm.
Closed Mondays from October to June.
Type bordereau:

Patrimoine culturel
Dernière mise à jour le: 02/04/2018
Prestataire, il s'agit de votre établissement ou votre activité ?
Cliquez sur ce bouton pour savoir comment mettre à jour vos informations.