Vert
Discover Cannes destination
Cimetière du Grand Jas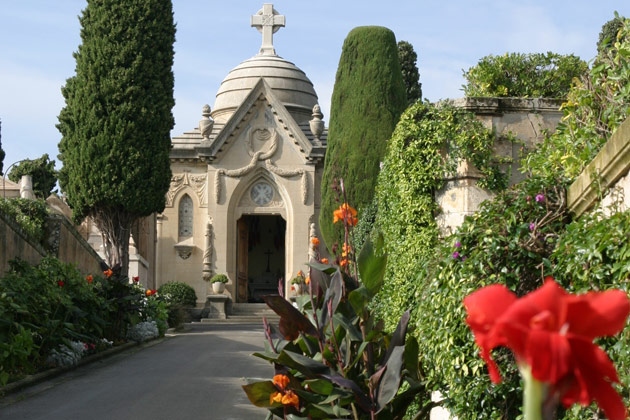 Equipements Informations
Grand Jas Cemetery covers nine hectares and is unanimously considered to be one of the most remarkable cemeteries in France, after Père Lachaise in Paris. Thanks to its outstanding geographical location, its landscaped architecture, age-old trees and abundant floral decoration, the cemetery remains a favourite spot for strolling and meditation. Just yield to its majesty and
serenity… Famous graves include: Lord BROUGHAM, Chancellor of England, Martine CAROL, actress, Georges GUETARY, light opera singer, Lily Pons, Jean Mineur, Karl Fabergé and Prosper MERIMÉE, the writer.

A visitor guide to the cemetery in French is available at the Tourist Office upon request.

Type bordereau:

Patrimoine culturel
Dernière mise à jour le: 02/04/2018
Prestataire, il s'agit de votre établissement ou votre activité ?
Cliquez sur ce bouton pour savoir comment mettre à jour vos informations.